There are two types of health insurances that may help pay for your eye care services and materials. You may have both and our practice accepts both: (1) Medical Insurance (such as Blue Cross Blue Shield, Medicare, Cigna..etc) and (2) Vision Insurance (such as VSP and DAVIS).
Vision insurance only covers ROUTINE VISION EXAMS along with eyeglasses and contact lenses.
Medical insurance must be used if you have any eye health problems that have ocular complications. Your doctor will determine based on your exam if these conditions apply to you but some are determined by your case history.
If you have both types of insurance plans, it may be necessary for us to bill some services to one plan and other services to the other plan. We will use coordination of benefits to do this properly and minimize you out-of-pocket expense.
Please note: DAVIS does NOT offer coordination of benefits. This means that if you have a medical condition, DAVIS will not cover any of your eye exam.
We will bill your insurance plan for services if we are a participating provider for that plan. We will try to obtain advanced authorization of your insurance benefits in an attempt to let you know what is covered. Any co-pays, deductible or non-covered services will be your responsibility.
If you have any questions about this, please let us know! 
We accept the insurances below.
If you have a health savings account and would like to utilize it in the office for your exam and glasses and contact lenses, you are able to do so!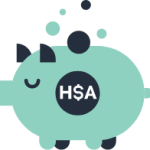 We accept cash, care credit and all major credit cards including Discover, Visa, Mastercard and American Express.